Enhanced Due Diligence Analyst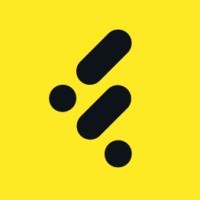 Finix Payments
IT
Remote
Posted on Thursday, October 26, 2023
Move money. Make money. Finix processes billions of dollars every year for leading SaaS, marketplace, and e-commerce platforms. With one developer-friendly API, Finix helps companies accept payments, manage payouts, and onboard merchants—everything you need to enable payment processing, and grow revenue.
Finix has raised over $100M from American Express Ventures, Bain Capital Ventures, Homebrew, Inspired Capital, Lightspeed Venture Partners, Sequoia Capital, Visa, and others.
About the role
The Compliance & Payment Operations (POPs) teams manage the Compliance and Risk functions within Finix. We create, administer, monitor, and operationalize the programs required by regulators, Card Brand and NACHA rules, and banking partners. We determine the applicability of a ruleset to our organization (Card Brand rules, AML requirements, Enhanced Due Diligence, etc.), define the "what" we have to do, work to define and build the "how" we do it, operationalize the program and ensure our compliance against those requirements to gain approval by Sponsor Bank and Card Brands.
The Enhanced Due Diligence Underwriter is responsible for preparing and managing all aspects of Underwriting for High Risk Verticals, Payment Facilitators and ISOs.
Finix is looking for a team member to join the POPs team who can bring a proactive and strategic approach to managing High Risk Verticals, Payment Facilitators and ISOs. This individual must have the ability to work cross-functionally between technical and operations staff, drive improvements in Underwriting Engine, represent Finix's commitment to Compliance in internal and external audits, along with working with Sponsor Bank to get High Risk Merchants reviewed and onboarded.
You Will:
Create and own the Enhanced Due Diligence of high-risk clients and industries including building out an Enhanced Due Diligence Program for high-risk verticals including debt collection, accounts receivable management, marketplace, digital wallets, subscription services, Nutraceuticals and others as needed
Partner with Account Management within high-risk verticals to determine if we can onboard clients within these verticals while adhering to vertical EDD and AML program requirements
Seek and clarify compliance requirements from sponsor banks and card brands, reviewing these with POPs and Compliance
Once EDD programs are solidified, work with Sales and communicate requirements to potential customers
Work closely with Underwriting, Compliance, and Legal on any potential customer onboarding
You Are:
Proactive and enthusiastic to build an Enhanced Due Diligence program
Excited to research rules & regulations to ensure our interpretation and operationalization is within Finix's risk tolerance
Able to communicate with technical and non-technical teams, translating complex concepts between the two and ensuring alignment between them
Keenly attuned to details, ensuring nothing is overlooked when defining & assessing risk
Organized and able to manage multiple projects simultaneously, against deadlines and within budget
Confident in your abilities but eager to learn and expand your knowledge
You Have:
Payments experience as a processor, payment facilitator, or FinTech specializing in money movement
3-5 years of experience in Enhanced Due Diligence or Underwriting
A talent for analyzing industry requirements as set by the sponsor bank to determine whether or not Finix can do business with a variety of customers
Knowledge of industry standard regulatory compliance and ability to build a program to ensure potential customers meet these requirements
Customer-facing experience
Ability to work cross-functionally with a variety of teams such as Risk, Compliance, Underwriting, and Account Management