Chief Financial Officer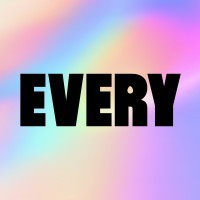 The EVERY Company
Accounting & Finance
Daly City, CA, USA
Posted on Tuesday, July 11, 2023
About us
EVERY™, based in Daly City, is a leading VC-backed food tech ingredient company using precision fermentation to create animal proteins without the animal for the global food and beverage industry. Originally founded as Clara Foods in 2014, EVERY™ rebranded in 2021 to better convey its vision to bring animal-free proteins to everyone, everywhere. EVERY™ is a team of passionate change makers who are reimagining the factory farm model with a kinder, more sustainable alternative. Leveraging precision fermentation to produce hyper-functional and one-to-one replacement proteins from microorganisms, EVERY™ is on a mission to decouple the world's proteins from the animals that make them.
We are a passionate, determined, (and fun!) team with a vital objective, and we're on the lookout for like-minded people to join our mission. Sound like you?
About The Role:
EVERY is seeking a highly experienced financial leader to be the Chief Financial Officer (CFO) to lead the company's financial strategy and report directly to the CEO. The ideal candidate will have a strong financial background, experience in deal-making, and familiarity with various financing opportunities throughout a company's growth stages. They should also have knowledge of the investing ecosystem, experience with capital-intensive businesses, and awareness of government funding, incentives, and other financing opportunities. The successful candidate will align with EVERY's core values [link] and have demonstrated high intellectual horsepower and proven creative problem-solving capabilities.
Responsibilities:
Develop and implement EVERY's financial strategy, including the associated short and long-term forecasting

Lead Series D/E fundraising efforts and collaborate with key stakeholders

Secure funding from various sources, including institutional investors, climate funds, debt providers, etc., and develop relationships with investment banks as needed

Pursue funding and incentives from foundations, development banks, and government sources

Source, negotiate, and structure deals across business development, M&A, and fundraising

Lead joint ventures and/or acquisitions with relevant industry partners

Identify financing opportunities and capital sources for growth, including knowledge of IPO's and required company readiness

Maintain and develop a robust internal financial control environment

Manage the cash flow of the business, including overseeing cash balances, investments and ensuring adequate liquidity

Oversee preparation and presentation of GAAP-compliant financial statements to all stakeholders, including investors, board members, and other third parties
Experience (MUST HAVES):
Strong financial background (Strategic Finance)

Experience in deal-making (Business Development, M&A, Fundraising)

Relationships with financial institutions

Familiarity with joint ventures, special purpose vehicles, and deal structures

Proven success in fundraising and closing significant deals

Knowledge of the investing ecosystem and key players

Experience with capital-intensive businesses and key investment targets

Proven ability to manage accounting and finance teams

Familiarity with government funding and incentives
Experience (NICE TO HAVES)
IPO readiness experience, including SOX compliance

Experience taking companies public

Background in food/ingredients and biotechnology

Mission-driven experience

Familiarity with leveraging government incentives and subsidies
What EVERY™ offers for Full-Time Positions:
Generous benefits package; 100% medical, dental, and vision employee coverage, 401k matching, and stock

Optional benefits; FSA, HSA, Pet Care, and additional life insurance

Flexible PTO and 14 paid company holidays per year

Parental Leave: 10 weeks of parental leave and 6 weeks of childbirth leave

Free parking, unlimited gym access, lounge, mini-golf patio, yoga and fitness classes onsite

Unlimited supply of sparkling water, granola bars, snacks, local coffee, and tea

Weekly virtual happy hours & lunches

Monthly all-hands meetings and 1:1 with the CEO and leadership

Close to Daly City BART and CalTrain stations, including free shuttle service
Pay Range: $300,000 - $395,000
At EVERY™ pay ranges are subject to change and assigned to a job based on the location specific market median of similar jobs according to 3rd party salary benchmark surveys. Individual pay within that range can vary for several reasons including skills/capabilities, experience, and available budget.
Dedication to Diversity
EVERY is dedicated to building a diverse and inclusive work environment. We want our workplace to enable productivity and meaningful work for individuals from all backgrounds, experiences, and lifestyles, allowing all employees to feel comfortable being their true, authentic selves at work.
Legal authorization to work in the U.S. is required. We are not able to sponsor individuals for employment visas for this job. In compliance with federal law, all persons hired will be required to verify identity and eligibility to work in the United States and to complete the required employment eligibility verification form upon hire.
Proof of full COVID-19 vaccination is a condition of employment, subject to accommodation as required by law. CDC defines fully vaccinated as: 2 weeks after your second dose in a 2-dose series, such as the Pfzier or Moderna vaccines, or 2 weeks after a single-dose vaccine, such as Johnson & Johnson's Janssen vaccine.