Director of Bioprocess Development and Scale-Up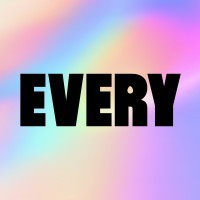 The EVERY Company
Daly City, CA, USA
Posted on Saturday, September 23, 2023
About us
EVERY™, based in Daly City, is a leading VC-backed food tech ingredient company using precision fermentation to create animal proteins without the animal for the global food and beverage industry. Originally founded as Clara Foods in 2014, EVERY™ rebranded in 2021 to better convey its vision to bring animal-free proteins to everyone, everywhere. EVERY™ is a team of passionate change makers who are reimagining the factory farm model with a kinder, more sustainable alternative. Leveraging precision fermentation to produce hyper-functional and one-to-one replacement proteins from microorganisms, EVERY™ is on a mission to decouple the world's proteins from the animals that make them.
We are a passionate, determined, (and fun!) team with a vital objective, and we're on the lookout for like-minded people to join our mission. Sound like you?
EVERY™ is seeking a talented and creative Fermentation Scale Up Senior Engineer. You will set the technical direction and manage execution against all fermentation process development and scale-up efforts in alignment with company goals. You will leverage Ovonaut, EVERY's best-in-class AI for precision fermentation, our world-class pilot plant, and our CMO partners to deliver improved performance of our strains at industrial/commercial scale. You will have significant interaction and coordinate efforts between Strain Engineering, Operations, Commercial, Protein Science, QA/QC, and other internal departments, teams, and external resources. Ultimately, you will help EVERY drive best-in-class production economics at an industrial scale.
The Role
As a pivotal member of EVERY™'s Technology Organization, you'll drive ambitious fermentation scale-up strategies, ensuring alignment with our technological benchmarks and quality standards. With over a decade of experience in fermentation and a strong academic background, you'll collaborate across teams, championing best practices and innovative solutions to redefine the future of animal-free proteins. Join us in our mission to revolutionize the food industry.
What you'll accomplish:
Spearhead cross-functional collaborations within EVERY's Technology Organization, aligning with our ambitious scaling plans and technological benchmarks.
Design and implement fermentation scale-up strategies, spanning from 2L to 100kL, to achieve pivotal cost-effective titers.
Foster synergy with the Bioprocess Development and Scale-Up Teams, enhancing pilot plant coordination, performance, and repeatability.
Collaborate with the Strain Engineering Team, charting a clear trajectory to competitive COGs for our egg white alternatives.
Ensure industrial scale milestones resonate with the quality standards set by our Commercial Team.
Prioritize projects, instill best practices, and lead the inception and realization of operational excellence paradigms.
Advocate for process enhancements at our industrial manufacturing partners, aligning with our functionality goals and overarching objectives.
Liaise with the manufacturing strategy and engineering factions, offering insights on equipment configurations to meet protein performance benchmarks.
What you'll bring:
An M.S. or Ph.D. in a relevant field with a strong inclination towards novel food proteins.
Over a decade of hands-on experience in fermentation process scale-up, especially in pichia and novel proteins.
Proficiency in protein characterization, bioprocess development, scale-up, technology transfer, and program management.
A history of technical innovation, creativity, and successful collaborations.
Stellar communication skills, both written and verbal, tailored for diverse audiences.
Acute problem-solving capabilities, both technical and interpersonal.
Exceptional organizational and project management prowess.
Why you'll love it here:
Comprehensive benefits: 100% medical, dental, and vision coverage, 401k matching, and stock options
Tasty perks: Weekly catered lunches
Customizable options: FSA, HSA, Commuter, Pet Care, and additional life insurance
Work-life harmony: Flexible PTO and 10+ paid company holidays per year
Onsite conveniences: Free parking and unlimited gym access
Energizing refreshments: Unlimited sparkling water, granola bars, snacks, local coffee, and tea
Exciting socials: Themed happy hours and quarterly company outings
Open communication: Monthly all-hands meetings and direct access to CEO and leadership
Ideal location: Close to Daly City BART and Caltrain stations
Pay Range: $150,000 - $180,000
At EVERY™ pay ranges are subject to change and assigned to a job based on the location specific market median of similar jobs according to 3rd party salary benchmark surveys. Individual pay within that range can vary for several reasons including skills/capabilities, experience, and available budget.
Dedication to Diversity
EVERY is dedicated to building a diverse and inclusive work environment. We want our workplace to enable productivity and meaningful work for individuals from all backgrounds, experiences, and lifestyles, allowing all employees to feel comfortable being their true, authentic selves at work.
Legal authorization to work in the U.S. is required. We are not able to sponsor individuals for employment visas for this job. In compliance with federal law, all persons hired will be required to verify identity and eligibility to work in the United States and to complete the required employment eligibility verification form upon hire.
Proof of full COVID-19 vaccination is a condition of employment, subject to accommodation as required by law. CDC defines fully vaccinated as: 2 weeks after your second dose in a 2-dose series, such as the Pfzier or Moderna vaccines, or 2 weeks after a single-dose vaccine, such as Johnson & Johnson's Janssen vaccine.